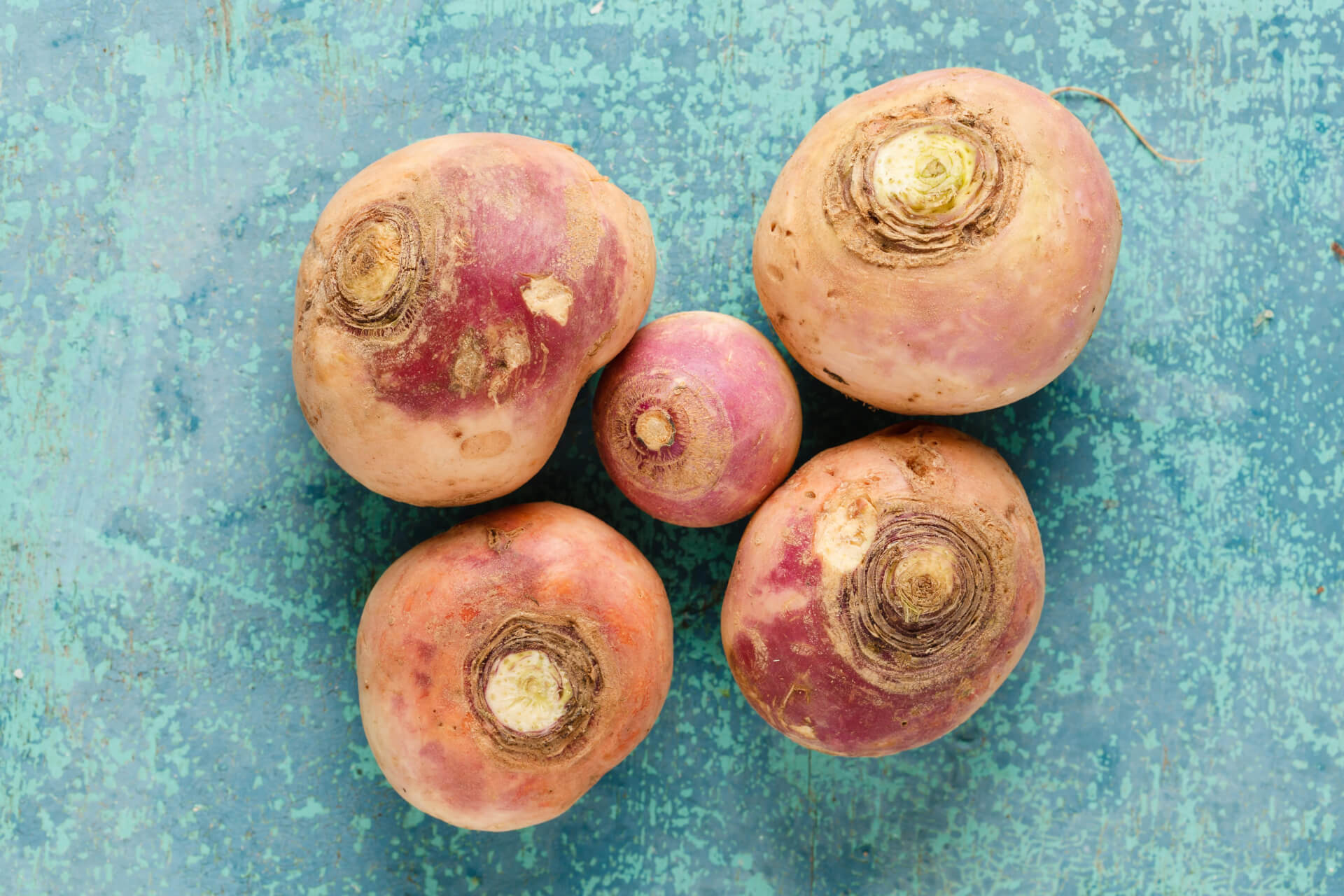 In winter, when other veggies are taking the season off, antioxidant-rich rutabaga comes to market. Rutabaga is a vegetable that for many reasons doesn't deserve its near anonymity.
The best of these reasons is that a single cup of cooked rutabaga contains 53% of the daily value of vitamin C, a boon for the immune system in cold and flu season, and for anyone in treatment.
In one cup, rutabaga boasts 10% of your daily magnesium needs, which is essential for energy production in our bodies.
Potassium is also abundant in rutabaga and is also a key component in the manufacturing of energy.
Rutabaga is a nutrient-dense vegetable that will surely increase your daily fiber intake, antioxidant status, and boost your vitamins and minerals. Best of all, despite its ruddy appearance, rutabaga develops a natural sweetness with cooking.
Like all plants in the brassica family, rutabaga  contains indole-3-carbinol, and sulfur compounds, that have been shown to help protect against some types of cancers. Learn more about brassica vegetables and how they help to lower the risk of cancer here.
Chef Tips
Rutabaga is round, with yellow-orange flesh. The smaller the blub the sweeter it is. Look for heavy, firm roots with blemish-free skin. Always peel before using to remove the waxy outer layer, if present. Root vegetables can last 1-3 weeks in the fridge.
Try our version of the Italian veggie stew Giambotta, made with rutabaga and celeriac. Use rutabagas instead of potatoes in this creamy Mashed Rutabaga recipe. Or toss into a roasted root vegetable medley.