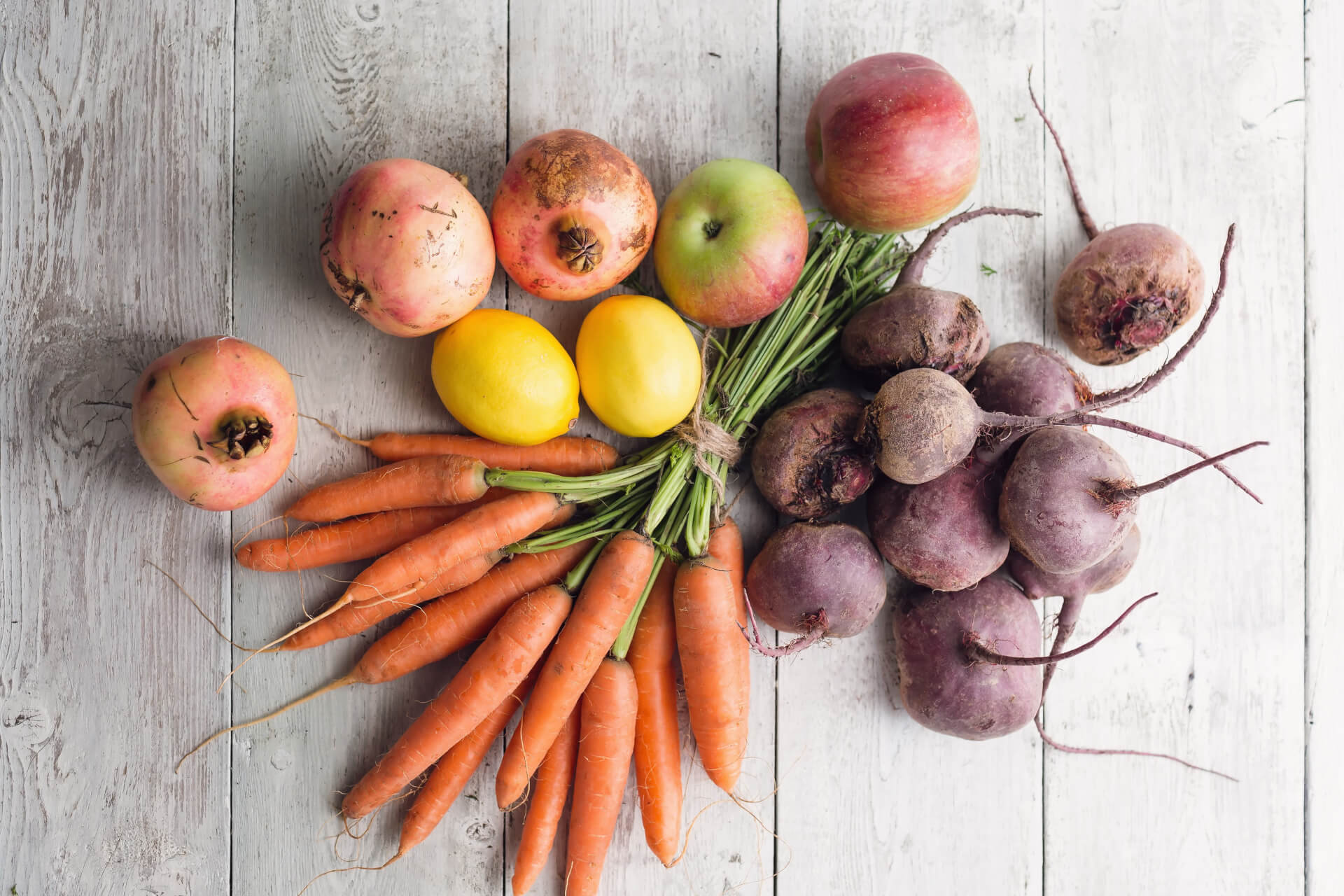 Keeping your kitchen stocked with fresh fruits and vegetables can feel daunting, especially when you first start incorporating them into your diet. Plus, the temptation and ease of fast food make it even easier to let yourself skip the healthy stuff and dive in. Here are a few ideas to help address some of the more common barriers to getting more fruits and veggies in your home.
Local Farmer's Markets
Take a look at the USDA's Local Food Directories. Here, you can find directories for farmer's markets, Community Supported Agriculture (CSA) programs, and more local food businesses. Available nationwide, you determine how far you are willing to travel.
Farmer's Markets are a great way to support local growers and get a wide variety of foods. Most tables will have samples so you can try something new and different without the fear of buyer's remorse once you get home. For a step-by-step guide on how to best shop at a farmer's market, our article How-To: The Farmer's Market has some great tips and ideas. CSA programs are another easy way to explore new fruits and vegetables. With CSA's, you usually pick your farm-fresh order up or you may be lucky and be able to have your products delivered weekly or bi-weekly.
Online Shopping and Meal Kits
Fresh Direct, Peapod, Instacart, and AmazonFresh are great options for online groceries.  Many people enjoy supplementing their weekly dinner menu with prep-at-home meal kits, which are a great option if you're short on time or cannot make it to the store. It can also help you focus on the foods you need rather than want, helping you to save money. If you're on SNAP, check to see if the service nearest to you works with the program, as many do.
In-Store
Sometimes the most daunting thing about shopping for groceries at the store is simply finding a way to get them back home, especially if you don't have a car. One good option is checking to see if your grocery has a home delivery system. There is an additional cost, usually depending on distance and/or neighborhood. This option may have some budget impacts, but there are many upsides.
First, you still get to handpick the fruits and vegetables you want whereas an online option has people deciding for you. Secondly, if you're tired from treatment, it will save valuable energy as you do not have to worry about getting everything back to your house, especially if you live in a walk-up apartment building. Need canned beans? A gallon of orange juice? No problem! They will get it all to your house for you.
It can be hard to get enough fresh fruits and veggies into your diet and removing some common barriers can help. It may still be scary and overwhelming to figure out what to buy and how to cook it, but as with anything practice brings progress, and things become easier. Again, this list is not extensive, but hopefully, will serve as a nice warm-up to new, and different ways to keep your diet varied and healthy.